Lawn Care & Landscaping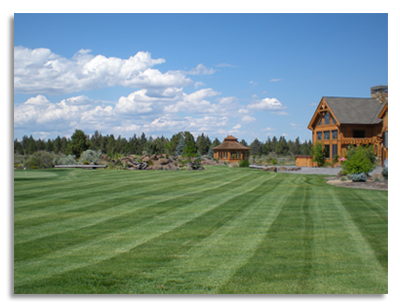 The structure and nature of landscaping is defined as improving the natural beauty of a piece of land, your land, by planting or altering the contours of the ground or yard. One of the ways in which Nelson Landscape Maintenance provides this is through the design of rock features. Rock features are not only meant to enhance the grounds but to lead one's eye to a feature of the property. Perhaps a meandering dry river bed leading your eyes to a reflective mirror pool, or a basalt stone path mottled with spotty handfuls of Irish moss, directing your steps through a rustic gate to your garden. Rock features vary only by the imaginative and creative thoughts of their owner. We at Nelson Landscape Maintenance can bring to you a plethora of ideas specifically suited for your individual taste and budget. Adding our experience to your ideas can bring about a wonderful display of beauty, style, and talent. Thank you for visiting our web site! Please Click here to request a free quotation or to contact us for more information on how Nelson Landscape Maintenance, can create and maintain the beauty surrounding your home. Shown below are some examples of rock features and their eye catching designs.
Please contact us for a free estimate on all your Lawn Care & Landscaping needs
Call Nelson Landscape Maintenance at 541-815-4458 about setting up your custom maintenance contract. We look forward to hearing from you!

Nelson Landscape Maintenance 541-815-4458