Aeration and DeThatch
Aeration
If your lawn shows considerable foot wear, drains slowly or browns up quickly when dry, the soil is probably compacted and aeration would be a key. Aeration equipment has hollow tines that pull ½" to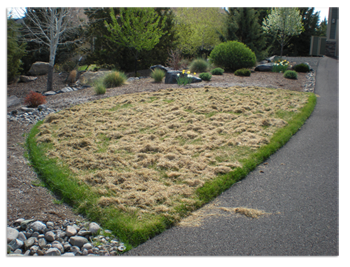 ¾" plugs of soil from your lawn, boring down as deep as 4", drilling several inches apart. The benefits could be immense. Aeration is known to improve grass rooting capability, enable the watering in of fertilizers and pesticides, to increase air and water flow to the soil, and the enhance the generation of microorganisms that will keep your thatch in check.
DeThatching
Thatch is a layer of grass, stems, roots, clippings, and debris that settles on the ground and either slowly decomposes and / or accumulates over time. A thin layer of thatch can benefit a lawn but a layer of more than ½" can impede the movement of air and water and become a haven for insects. De-thatching in the spring when the layer is more than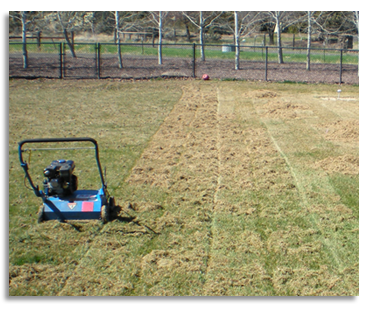 ½" will greatly improve the appearance and health of your lawn.
Please contact us for a free estimate on all your DeThatch and Aeration needs.
Call Nelson Landscaping & Maintenance at 541-815-4458 about setting up your custom maintenance contract. We look forward to hearing from you!

Nelson Landscaping & Maintenance 541-815-4458